Home
/
Helen Ficalora Jewelry Blog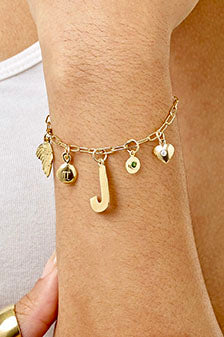 While running her families motel and raising her kids Helen Ficalora pursued her dream of jewelry making. She worked through the night creating beautiful designs. After years and years of hard work she would go on to build a successful jewelry company all from her kitchen table.
0 comments Post by Helen Ficalora

Helen Ficalora created the original alphabet charm necklace from her home almost two decades ago. The alphabet charm necklace is often used to symbolize a persons own initial, their children's initial, or a loved one's initials. Each letter charm necklace has its own unique meaning to the person that wears it.